About The Reluctant Dragon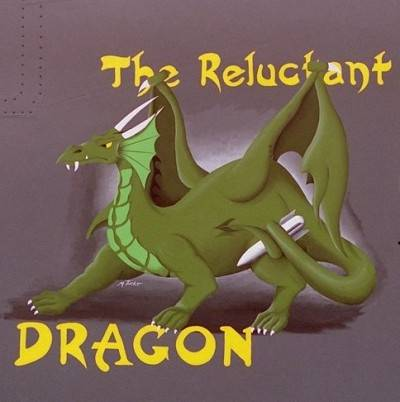 The Reluctant Dragon - Picture Courtesy of Richard Normandie

After being completely unable to think of a decent name for this website I turned for inspiration to two of my other interests - flying and mythology. The title for this site comes from the nose art applied to a Rockwell B-1B Lancer, No. 86-0103 of the United States Air Force. We have been fortunate enough to see this aircraft on three occasions since the early 90's, twice in static displays at RAF Mildenhall (the latest being the 2001 show) and in the flying display at RAF Waddington. 86-0103 was not the first aircraft to carry this titling, it having been applied to a B-17G of the 96th Bomb Group during World War 2, the crew taking the name from the Disney film of the same name. If anyone can supply me with more details of either of these aircraft, I would be very interested.




This site has been carefully designed to be compatible with both Netscape Navigator & Internet Explorer, at any screen resolution or font. However to enjoy the site at its best it is recommended that you use the latest version of these browsers (Netscape 4.6 or higher, IE 4 or higher) and keep to a screen resolution between 800 x 600 and 1280 x 1024. The site will default to your browsers preferred font, although it is best to view it in Arial if possible (this is the font used on all the buttons).



All material on this site is copyright of James Groom, 1998-2001. Please ask before using parts of this site elsewhere - I'll almost certainly say yes.
Certain other parts of the site remain copyright of their owners, in particular the picture of The Reluctant Dragon logo, which is used by kind permission from Richard Normandie and the programs contained in the Oric 1 Program Book download which are copyright Vince Apps.